By Request
This blog has a new reader, a very powerful and influential reader. My father.

So when he told me asked me to post pictures of Maddie, all I could say was "How many?"

This one is for my tatay, whose never-ending perseverance to learn the intricacies of the internet is nothing short of awe-inspiring :)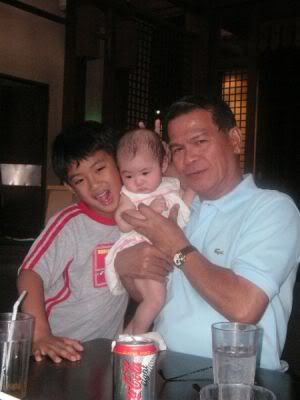 Lolo Edgar with his two apo



Tatay with the boys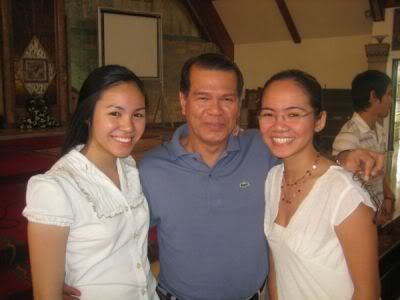 With the girls



With Maddie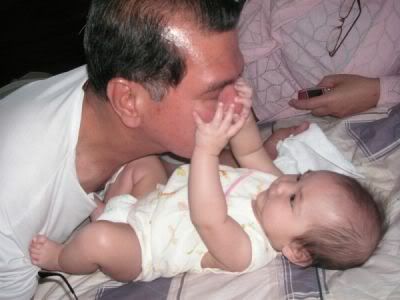 With Maddie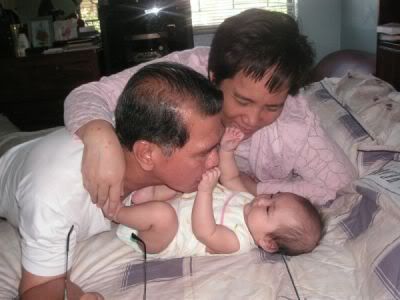 Lolo and Lola with Maddie




Hmmmm....with my last few entries, my blog is slowly turning into a photo-site. But with such good looking family members, how can you blame me? Right? :p

Still, don't you all worry. In due time, I'll come up with mind-numbing posts, life altering words, hallucination inducing truths and so on and so forth. But in the meantime, I leave you with peekchurs to enjoy and pore over.